The structure of through hole LED is mainly composed of bracket, silver glue, gold wire and epoxy ect.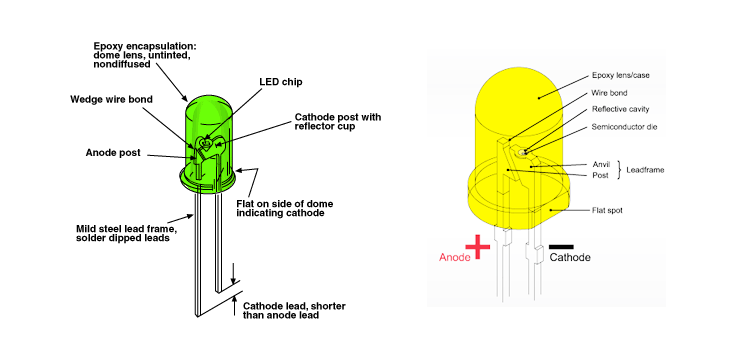 2. Composition of support: the support is formed by electroplating of the support material, consisting of five layers of material, copper, nickel, copper and silver from inside to outside.
3. Type of bracket: the bracket with cup is used for concentrating type, and the flat head bracket is used for large angle astigmatism type lamp.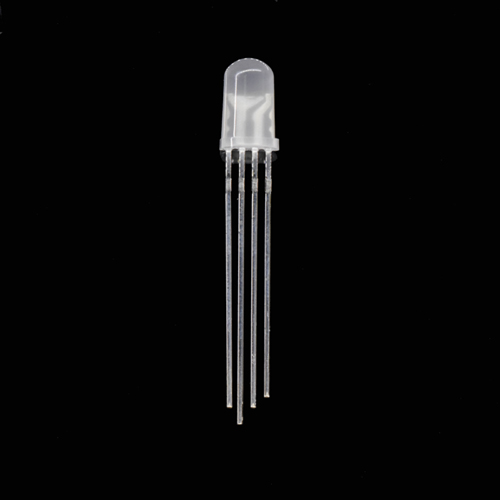 Silver colloid
1. Function of silver glue: the function of fixing wafer and conducting electricity.
2. The main components of silver glue: 75-80% silver powder, 10-15% epoxy resin and 5-10% additive.
3. Use of silver glue: refrigerate, defrost before use and mix well, because silver powder will precipitate after a long time, if not evenly stirred, the performance of silver glue will be affected.