If you think the power of 3014 IR LED, 3020 IR LED and the 3528 IR LED too small to meet your standard. Then the 3535 IR LED must be the best choice for you!
3535IR LED's maximum power can reach 3W, the top of the small lens will make this SMD LED have the angle as the Through-hole LED .
3535 IR LED has been widelly use in all kinds of area like: IR LED light and IR Camera ect. , because of they got the the high power.
Normally, 3535 LED its angle will be 140 degrees.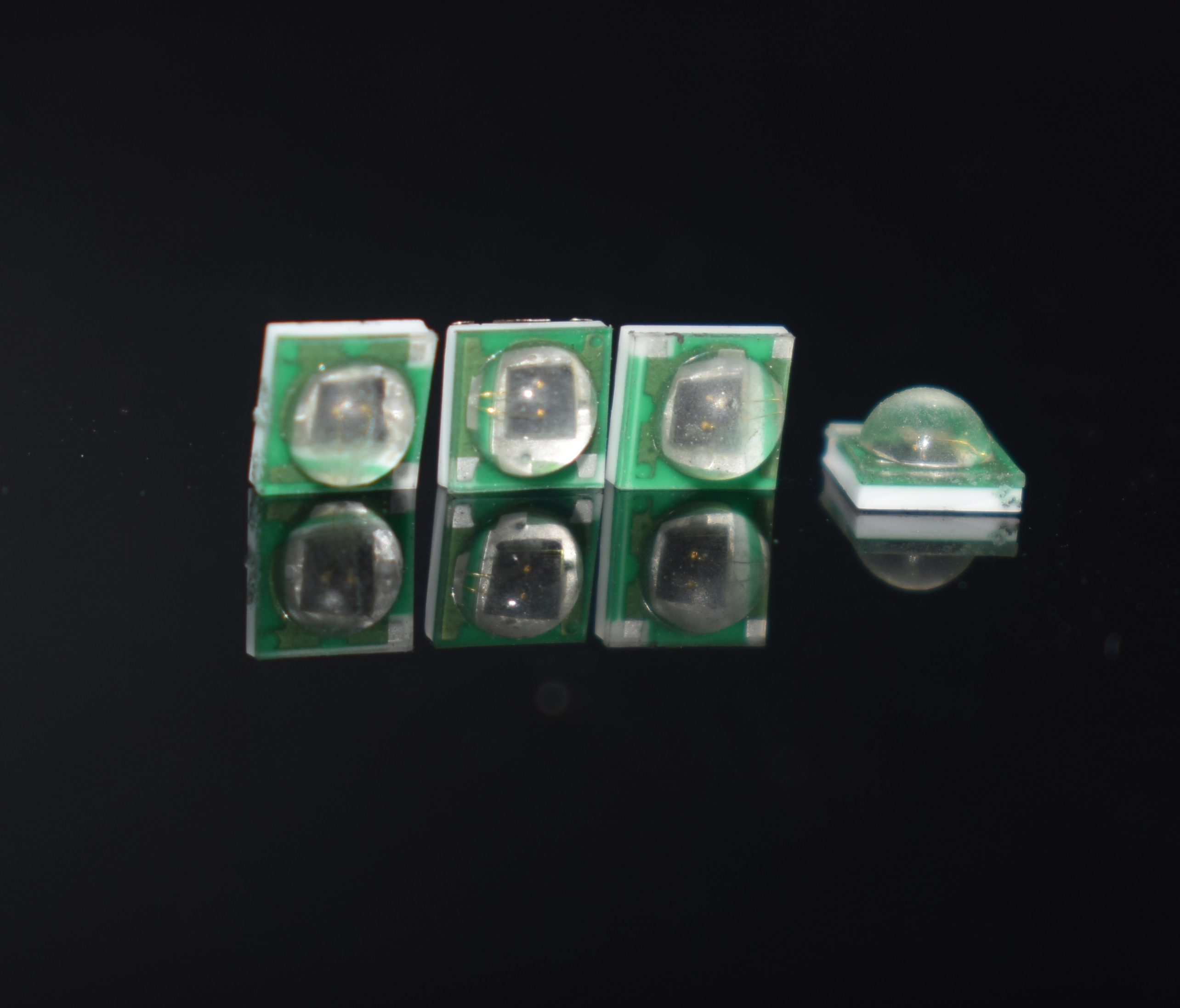 We produce and sell
3535 SMD IR LED
, which is with the wavelength from 680nm-1550nm. In this category, we mainly introduce the two kinds of wavelengths:
940nm IR LED
and
850Nm IR LED
. These two wavelengths are the most commonly used wavelengths in infrared monitoring. They all can be used to monitor products.
Then what is the difference between 940nm and 850nm?
940nm infrared LEDs are totally invisible to the naked eye, which means you can't see whether the 940nm working or not. Unless you watch it through some device(like phone's camera), which will show some purple or white color light.
The 850nm infrared LEDs have a very slight reddish when it's working, which means you can see if the
850nm LED
is working.
Under the same power, radiation intensity of 850nm will be higher than the 940nm. Of course, 940nm also has its own unique advantages. It is the naked eye that is indistinguishable from work or from work, therefore, its application has been widely used in many special markets in the modern era.
We supply the 3535 940nm
SMD IR LED
and 3535 850nm SMD IR LED products with difference power, such as: 1W 940nm, 2w 940nm, 3w 940nm, 0.5w 940nm, 0.5W 850nm, 1w 850nm, 2w 850nm, 3w 850nm and so on.