5050 LED means the SMD LED that have size with 5.0*5.0mm(thickness is 1.5mm). Normally, the 5050 SMD LED can be one single chip SMD LED, 2 chips 5050 SMD LED, 3 chips 5050 SMD LED ect.
One single chip SMD LED means this SMD LED just packaged with 1 single chip so that it just can emits one color light. And it usually with 0.2W output, 0.5W, 1W or 3W high output. There have a heat sink on the bottom of the SMD LED leadframe, which can make sure the LED can dispatch the heating on time.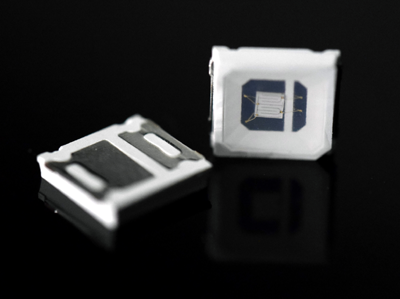 5050 2 Chips SMD LED are the 5050 LED that have 2 chips inside. Normally, we will packaged this kind of LED with 6 pins LED. Which have 3 position inside of the 5050 SMD LED for the LED chip. But we just put 2 chips inside, there will still have 1 position for LED chip. For this 2 chips LED, we can design it as 2 color LED(put two different color inside of the SMD LED) or we also can just put two same color chip inside for your application.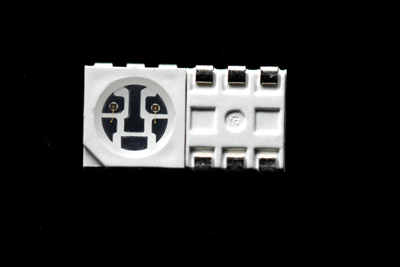 After 1 chip SMD LED 5050 LED, 2 chips 5050 SMD LED, you might know what is 3 chips 5050 SMD LED. Yes, when we packaged 5050 SMD LED with 3 chips inside of the LED, we call this 5050 SMD LED with PLCC6 as 3 chips LED.
There have three position inside of the SMD LED, so that we can put it with three different color inside. Such as: 5050 RGB LED, 5050 RYG LED ect. We can also package it with the color you need.
For some application, we can also put it with three same color LED chip inside.