We have been emphasizing the effect of raw materials on the quality of our SMD LED and Through-hole LED products. Then what's the most important things on the material? Basically, we talk about the chip and the material of wire bonding.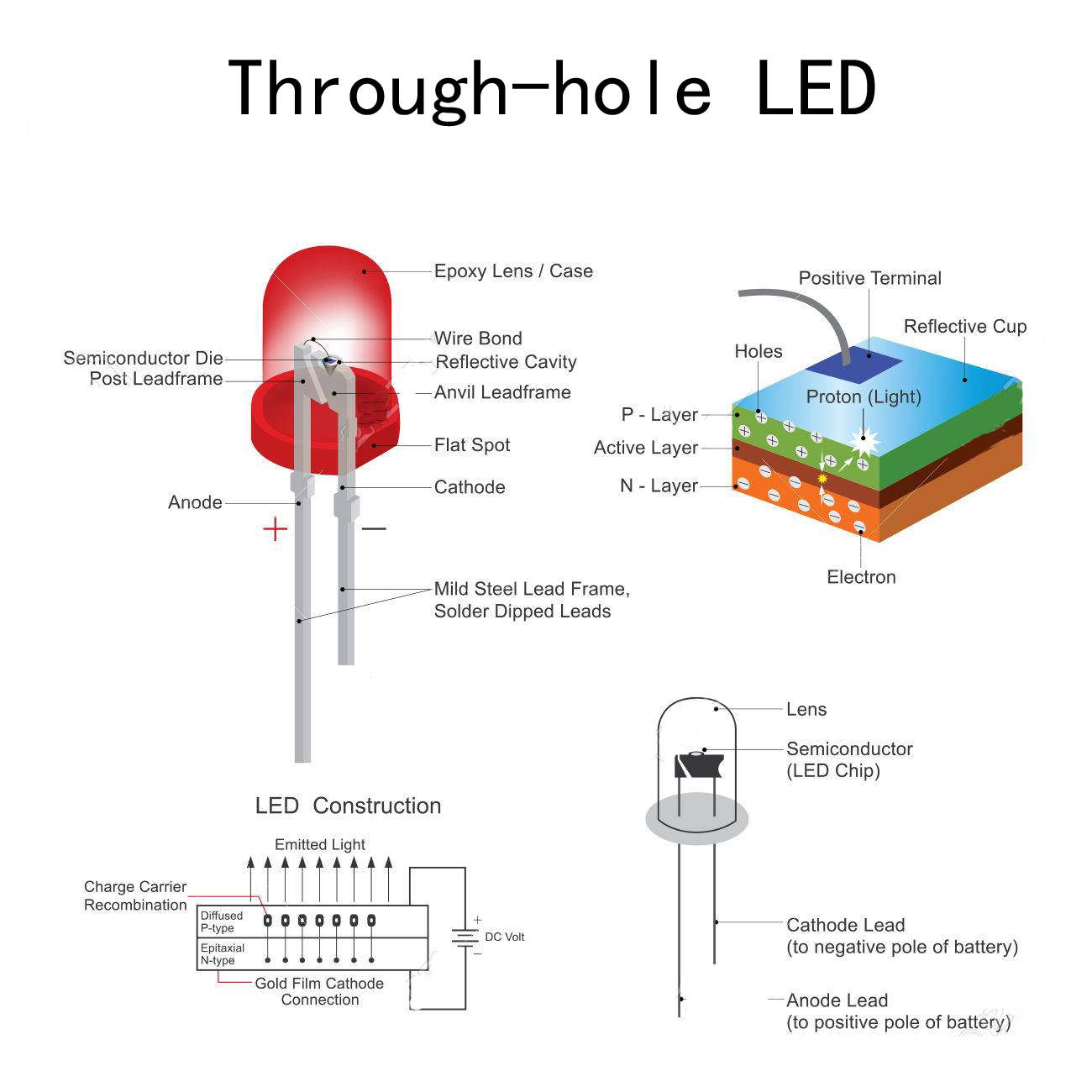 Chip
1. Function of the chip: the chip is the main component of LED lamp, and it is the luminescent semiconductor material.
2. Composition of the chip: the chip is composed of gallium phosphide (GAP), gallium aluminum arsenic (GaAlAs), gallium arsenide (GaAs), gallium nitride (GAN) and other materials. Its internal structure has single conductivity.
3. Structure of chip: solder single positive (P / N structure)
chip
, two-wire
chip
. The dimensions of the
chip
are in mils. The solder pad of
chip
is generally gold pad or aluminum pad. The shape of the welding pad is round, square, cross, etc.
4. Luminescent color of the chip: the luminescent color of the chip depends on the wavelength.
Normally the visible light categories are as follow: deep dark red LED (700nm), dark red LED (640-660nm), red LED(615-635nm), Amber LED(600-610nm), Yellow LED(580-595nm), yellow green LED(565-575nm), pure green LED(500-540nm), blue LED(450-480nm), purple LED(380-430nm).
White LED and
Pink LED
are kind of mixture of light. The most common is a mixture of blue + yellow phosphor and blue + red phosphor.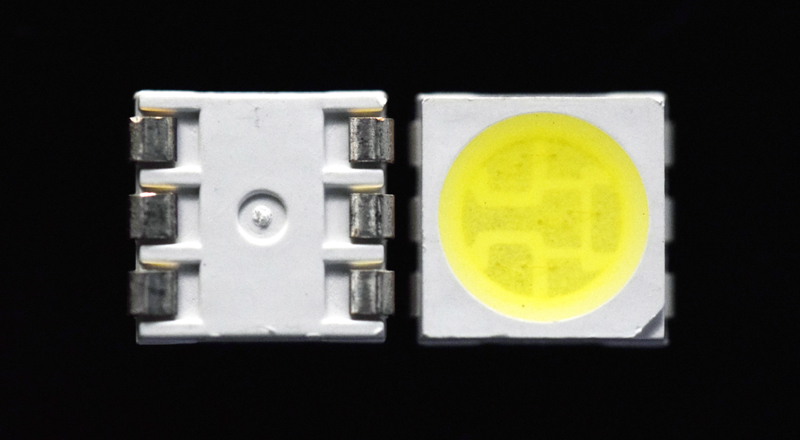 1. Function of the gold wire: connect the chip pad (PAD) to the bracket and make it conductive.
2. The purity of gold wire is 99.99% Au, the elongation is 2-6%, and the size of gold wire is 0.9mil, 1.0mil, 1.1mil, etc.